Stonehaven borders two of our county's best parks, McAlpine Creek Park and James Boyce Park, with easy access to both.  Nestled behind Rama Elementary is yet another gem: charming Rama Road Park.
James Boyce Park is a 73-acre park, which connects to McAlpine, and borders Stonehaven as well.   It is family-friendly with a playground, two softball fields, a picnic shelter and hiking trails.

Rama Road Park is a quiet, two-acre park located behind Rama Road Elementary School with a playground, picnic shelter, and walking trails.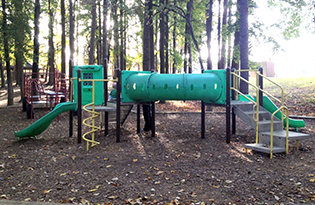 McAlpine Greenway Park is one of Mecklenburg County's largest and finest parks, and Stonehaven is fortunate to have direct access to it.  It contains 462 acres, offers a three-acre lake, fishing pier, bike trails, dog park and hiking trails.  It also has five soccer fields and a 5K championship cross-country course.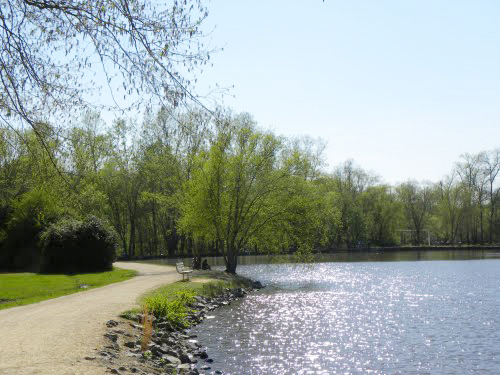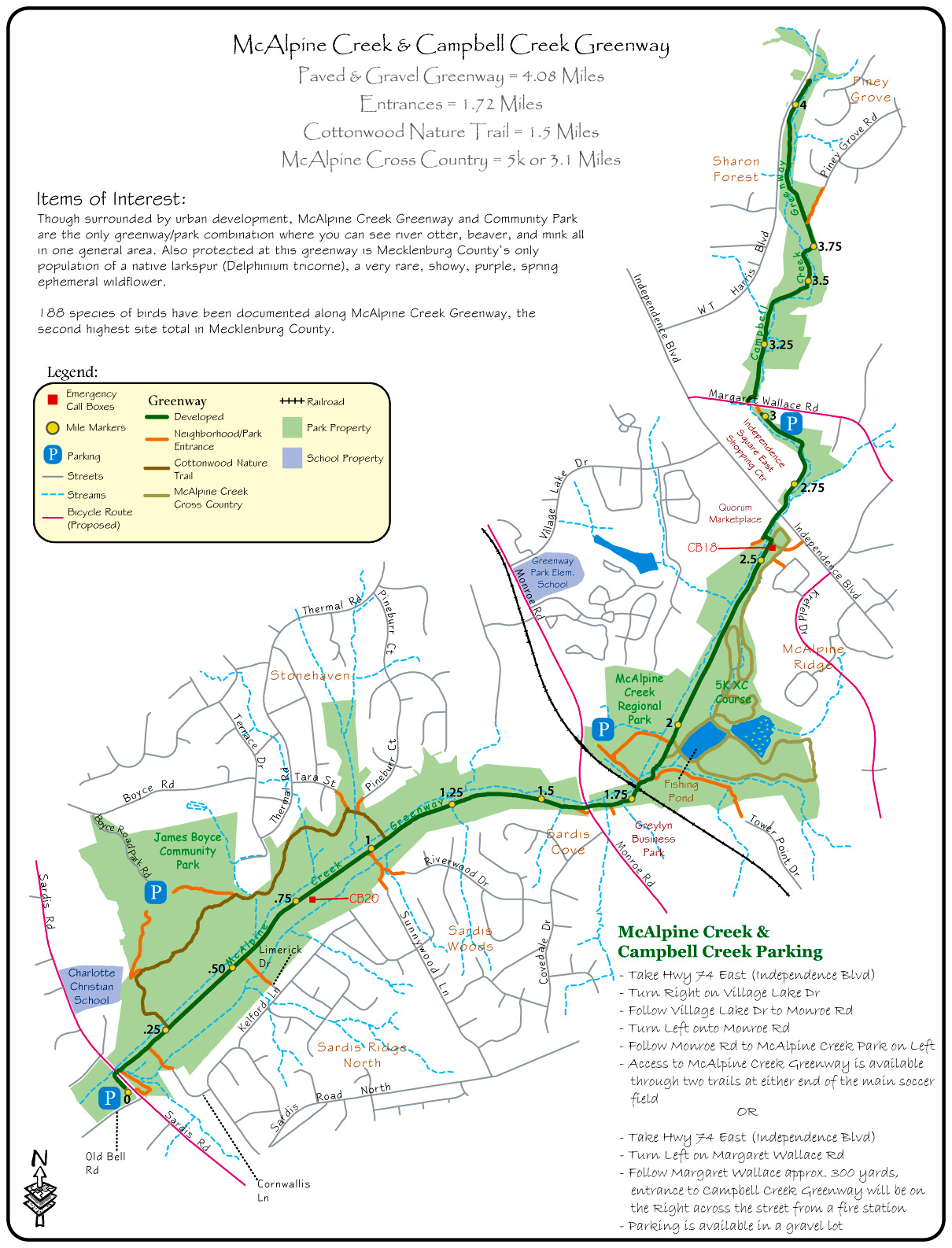 (click map to enlarge)