Stonehaven is fortunate to have a wide variety of public and private schools close by.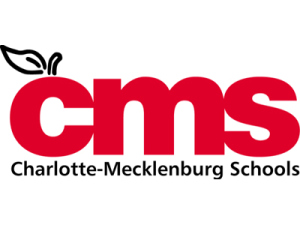 A Pre-K through grade 5 school, Rama Elementary is proud to serve over 600 students with engaging and enriching instruction focused on the STEM foundational skills of science, technology, engineering and math. Led by one of the most highly qualified and professional teams of teachers in Charlotte, students have access to technology including Smartboards and iPads for research, communication and skills practice each day. Our students are excited about school and are encouraged to participate in numerous academic school clubs to build a well-rounded scholarly focus, including: Science Olympiad, Math Olympiad, Robotics, K-2 Lego Club, Battle of the Books, Girls Scouts, Girls on the Run, Boys of Distinction and many more. We welcome your visit to our school and encourage you to schedule a tour soon. At Rama Road, we are Rama Proud and College Bound.  Click here to visit Rama Elementary School's website.  Click here for the PTA website.
With a new building opened in 2013, wireless Internet access for all, new tablet and laptop devices for each student, and Apple TV and iPads for all teachers, McClintock is state-of-the-art. It is also the only school in North Carolina implementing the Teach to One open-and-blended math program. Enrollment is rising due to McClintock's STEAM magnet school status, and an award-winning robotics team reflects significant interest in STEM courses and clubs. Faith-based partners from Christ Lutheran Church lead weekly family nights for students, parents, younger siblings and former McClintock students, with the program recognized by the Burrows Wellcome Fund as partnership of the year from the North Carolina Science, Mathematics and Technology Education Center. Over 60% of McClintock's faculty have seven or more years of teaching experience as the school continues to attract veteran teachers from within and outside CMS.  Click here to visit McClintock Middle School's website.
Celebrating its diverse student body, East Mecklenburg High School closely reflects Charlotte's demographic profile with its 1800+ students representing over 50 countries of origin. A wide array of stellar academic and extracurricular opportunities equip students for college, the job force or the armed forces. Academically, the school boasts an International Baccalaureate magnet program, an Academy of Engineering Program with certification from the National Academy Foundation, and a variety of Advanced Placement courses. The school also features a nationally renowned Culinary Arts program as well as programs in health occupations, interior design, computer assisted drafting, clothing design, technology and auto mechanics. Exclusive to East Meck, generous alumni and school supporters fund the All-Star Teacher Initiative "to attract, reward, train and retain excellent teachers for every classroom of East Mecklenburg High School."  Click here to visit East Mecklenburg High School's website.
Additional Nearby Schools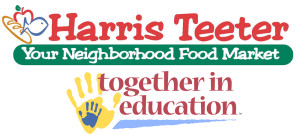 Harris Teeter supports our schools too! To link your VIC card, either ask your cashier or go to their website HERE.
Rama Road Elementary School        VIC school #1920
McClintock Middle School        VIC school #2042
East Mecklenburg High School        VIC school #1907